CALL US TODAY:
(407) 359-1255
How can we help?
We are here for you from start to closing and beyond. Let us simplify the mortgage
loan process and experience our World Class Service.
Find a loan originator
Let us get you on the journey to your new home
MEET OUR TEAM
Purchase A Home
Ready to find the right mortgage for you?
Explore
See Loan Options
Let us help you find a loan that works for you!
LOAN PROGRAMS
Why Choose Us?
Purchasing or selling a home is a complex and tedious process. At The Mortgage Firm, we've earned a stellar reputation among real estate professionals, builders, and individual home buyers for simplifying the process. In fact, we send automatic updates to you throughout the entire process with continual status reports and no surprises! This advantage is built around our mission to keep it simple and easy. We call it "Closing Simplified."
GET PRE-APPROVED

APPLICATION

PROCESSING

UNDERWRITING

CLEAR TO CLOSE
READY TO TALK TO AN EXPERT?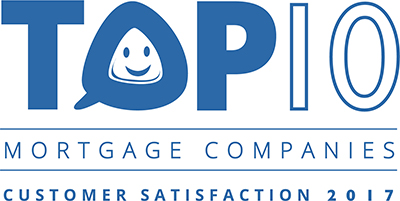 WHAT OUR CUSTOMERS ARE SAYING
Clarissa and her team are amazing to work with. They make you feel like you are the only client that they are dealing with. They also never make you feel stupid no matter how ridiculous your question may be. Will never use any one else.
stevindc
As a first time home buyer we were not sure about a lot of things including paper work but Clarissa explained to us everything about the home buying process and guided us through all the steps with regular updates regarding the process. This made the home buying process so much easier.
Anirudha D.
Clarissa and her team continue to exceed expectations transaction after transaction. Their communication with our clients and with my team is seamless. Even while Clarissa was away during a well deserved vacation, Shannon filled in as though Clarissa had never left. And though she was supposed to be relaxing on her time off, Clarissa took the time to make sure our buyer was on track for an early close. Outstanding and professional, I highly recommend Clarissa and her team at The Mortgage Firm.
Tim F.
Such a great team to work with! Very thorough from the start and did everything they told me they would and then some. There is enough stress in finding a home you want, and Clarissa made sure her end was as seamless and easy as it could be! Made the entire process clear and simple and was always available to answer any questions
Adam T.
Clarissa was amazing. She went above and beyond for my family, to save our dream home. She is efficient, and organized and was able to get a closing date, when needed, and I was desperate to close! Clarissa got it done. We are so happy in our new home and it was all HER! I refer her to EVERYONE! You can depend and trust Clarissa!
whogan10
Thank you and your team for all of their help!!!
Glenn M.